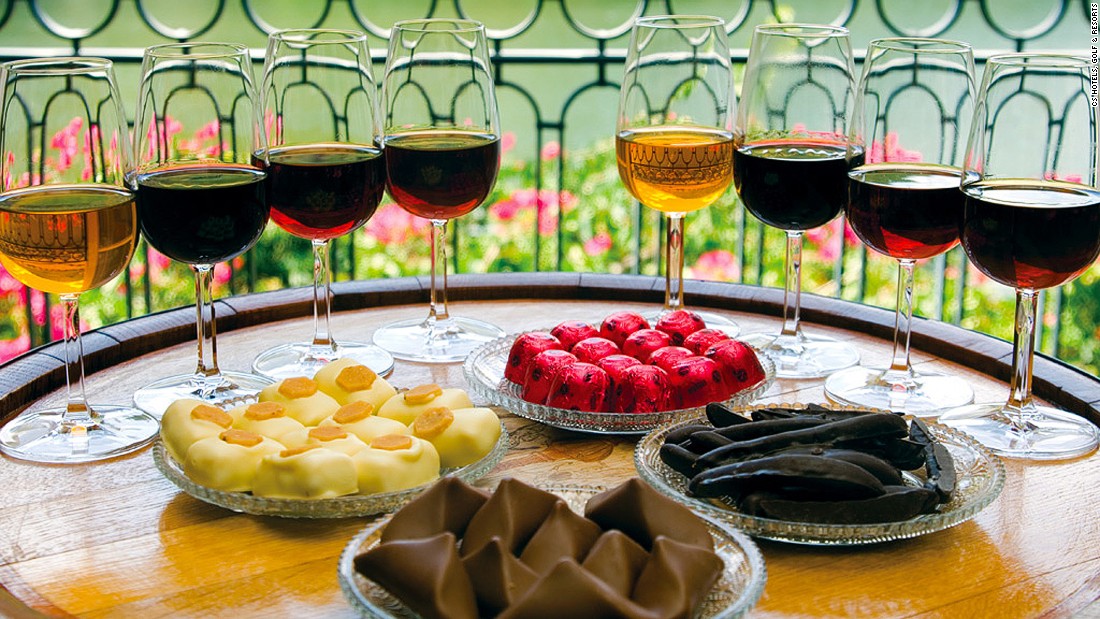 (CNN)Portuguese cuisine rarely travels well.
The cooking of mainland Europe's westernmost country is deeply rooted in the freshest local ingredients.
Superlative seafood, sun-ripened fruit, lamb raised on flower-speckled meadows, free-range pigs gorging on acorns beneath oak forests.
Without them, it just doesn't taste the same.
So while diners worldwide crowd Italian trattorias, French bistros and Spanish tapas bars, Portuguese restaurants abroad generally cater to melancholy emigrants seeking in vain to matar saudades (kill their longing) for mom's home-cooked food.
Things are changing.
The success of Portuguese chefs like George Mendes in New York and Nuno Mendes (no relation) in London is generating a global buzz about the cooking of their homeland.
1. Piscivore perfection
In Europe, only Icelanders eat more fish than the Portuguese.
Superstar chef
Ferran Adria
says seafood from Portugal's Atlantic waters is the world's best — and he's Spanish.
Markets glimmer with a startling variety, from baby cuttlefish to U-boat-sized tuna.
If your food heaven is fresh seabass expertly barbequed with a hint of lemon, garlic and olive oil, this is the place.
2. Liquid gold
To make a bifana, marinate thin slices of pork in white wine and garlic, fry, slap it into a bread roll, add mustard or hot sauce to taste.
For a prego, the process is pretty similar, but the main ingredient is beef steak.
These are Portugal's snacks of preference.
Done right, with quality meat and juices that soak into the soft white bread, they are unbeatable.
Accompany with cold beer.
Pregos are also customarily used to round off a feast of clams, shrimp or crab in marisqueiras — specialized seafood joints.
20. Goats and other animals
In a country so associated with seafood, it would be wrong to neglect the meat.
Besides unparallelled pork, lamb raised on Alentejo plains or northern highlands is wonderful.
The lean flavorsome meat of roast kid (cabrito) is widely eaten at festive meals.
Older goats are simmered in red wine to make chanfana, a Coimbra regional speciality.
Beef from long-horned Barrosa and Maronesa cattle roaming the north is justly famed.
In the hunting season boar (javali), deer (veado) and hare (lebre) abound.
Read more: http://www.cnn.com/2016/07/08/foodanddrink/portugal-food/index.html